If you live in the United States, you know how weird this winter has been. We have been experiencing weather anomalies all across the country.
The northeast, which is used to lots of snow, had an oddly warm winter. This winter was among the top two warmest winters on record in eight northeast states. The northeast had average temperatures of 31.9°F, which is 5.2° warmer than usual.
Conversely, the country was hit particularly hard with snow in the west.
Record Snowfalls of 2023
North-Central Nebraska and the San Bernardino Mountains in California were among the states that received record snowfall this year.
North-Central Nebraska
On January 18th of this year, an area of low pressure began in the Rockies in eastern Colorado. The weather event spread northeast across the Great Plains.
The powerful weather event left north-central Nebraska blanketed in a carpet of record-breaking snow. The North Platte was covered in 13.9" of snow in a single day. Nearby Custer County reported that they got 2 feet of snow.
The San Bernardino Mountains in California
UCLA climate scientist says, "February 2023 was an extraordinary month for snow in California." According to USA Today, the San Bernardino Mountains in California may have had the worst blizzard they've experienced since the late 1980s.
The massive blizzard resulted in a widespread state of emergency across the state. The National Guard had to be called in as citizens were trapped in their houses for long periods without electricity or food.
Lake Arrowhead in the San Bernardino Mountains received 2.5 feet of snow in just 48 hours. The surrounding areas received over 6 feet of snow in about a week.
The snow wasn't all bad, though. The record amounts of rain and snow reduced the state's suffering from droughts. On January 3rd, 98% of the state was experiencing a drought, and by February 28th, that number was down to 49%.
How To Stay Safe During a Snowstorm
Blizzards and severe snow storms can cause power, heat, and water loss. They may leave you stranded and without transportation.
Listen to the news, and if you hear the words "Winter Storm WARNING" or "Blizzard WARNING," take immediate action.
A winter storm warning means severe weather conditions have already begun or will begin within 24 hours. They can produce life-threatening conditions.
Prepare for wind gusts of 35 mph or more during a blizzard warning. Ample snow will fall, and the severe winds will cause it to blow. Visibility may be reduced to less than a quarter of a mile for three hours or more.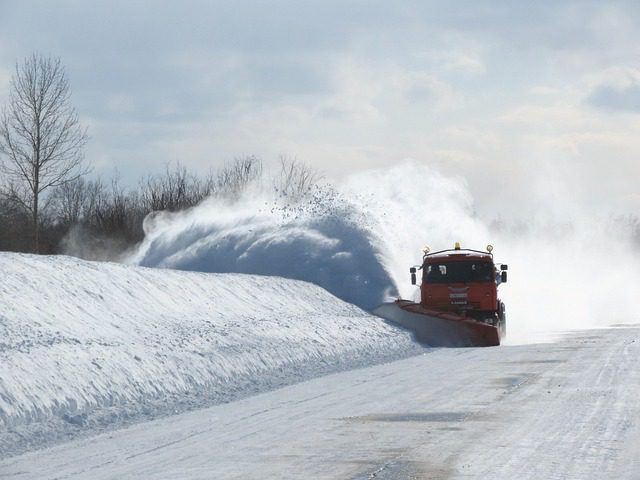 Stay Warm
Make plans before the storm begins to stay warm. Ensure your house is insulated and has a proper heating system. Have a backup heating system in place if the power fails.
Take care of space heaters, generators, and fireplaces. Generators should never be used in the house as they produce carbon monoxide; keep them outside. Carbon monoxide is an odorless, colorless gas that can kill. Keep flammable items away from heaters and fireplaces to prevent fires.
Avoid candles as they are a fire hazard.
Avoid going outside to prevent hypothermia and frostbite. If you must go outside, wear several layers of loose clothing, a hat, gloves, a coat, and water-resistant shoes.
Drink lots of warm fluids to keep your body temperature up; avoid caffeine and alcohol.
Stock Up on Food & Water
A severe winter storm may leave you stranded for some time, so you should have plenty of food and water in your home. Prepare supplies in your home, as well as in a "go-kit" for if you need to leave.
The go-kit should have at least three days' worth of supplies; your home should have at least two weeks' worth.
Have at least one gallon per person per day for two weeks. We highly recommend having SOS Food Lab emergency food rations and triple purified water pouches in your kits since they are easy to store, having a long shelf-life of 5 years, and contain the essentials you need for survival.
Be Prepared Medically
Keep an emergency first-aid kit in your home and your car.
Keep a list of all your medications and medical records. Have at least a one-month supply of all medications and necessary medical supplies.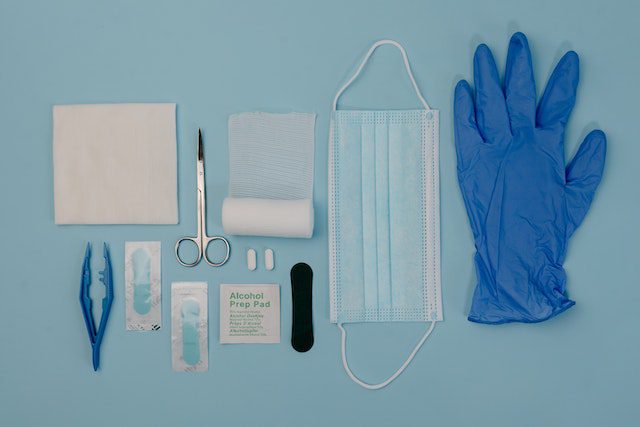 Everyone in your family should learn CPR in case emergency services can't reach you. Know the signs of frostbite and hypothermia and how to treat them.
Frostbite causes a part of your body to freeze, particularly your nose, ears, fingers, toes, cheeks, and chin.
Hypothermia occurs when your body loses heat faster than it can produce it. It is especially dangerous for babies, children, the elderly, and those with certain medical conditions.
Conclusion
Blizzards and snowstorms can be terrifying, especially if you live in an area where they aren't expected. Still, you can reduce your risk of danger by being prepared. The most important things to prepare for a storm are having heat, food & water, and knowing what to do in a medical emergency.
Stay safe!