New Millennium Energy Bars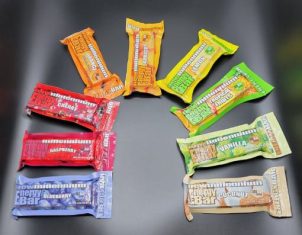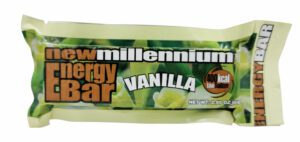 Tuck an entire day's energy into back pocket, jacket or go bag and make sure you have the nutrition you need on hand. New Millennium Energy Bars are formulated from a patented thirst-preventing formula and packaged to stay fresh for 5 years.
Single-serve packaging is specially designed for camping, hiking and outdoor sports; fire, rescue, police departments and emergencies.
400 KCAL per serving​
Easily stored
Vitamin enriched
Great tasting
Kosher Certified
Ready to eat, no water needed
Custom Flavors are available – call us for details!
Explore all of New Millennium Energy Bars
Available in 9 different flavors
Apricot flavored 400 KCAL bar.
Low sodium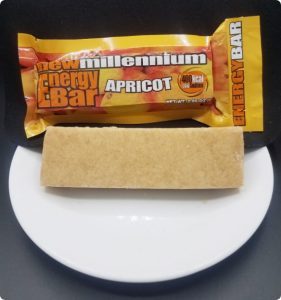 Blueberry flavored 400 KCAL bar.
Low sodium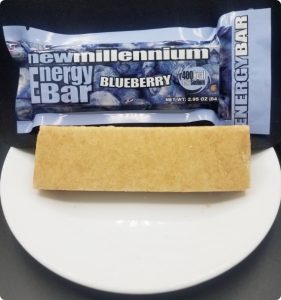 Cherry flavored 400 KCAL bar.
Low sodium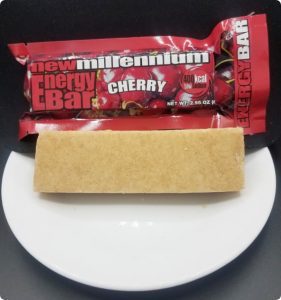 Coconut flavored 400 KCAL bar.
Low sodium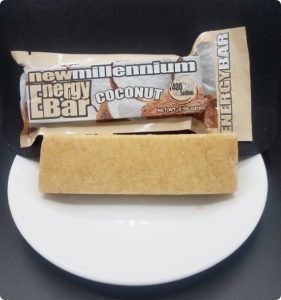 Lemon flavored 400 KCAL bar.
Low sodium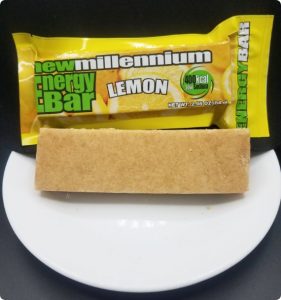 Orange flavored 400 KCAL bar.
Low sodium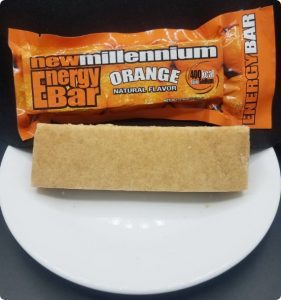 Raspberry flavored 400 KCAL bar.
Low sodium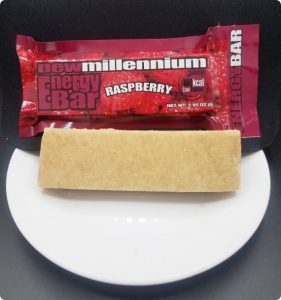 Tropical flavored 400 KCAL bar.
Low sodium
Vanilla flavored 400 KCAL bar.
Low sodium