Need a custom product? Looking to create a private label product?
We can help!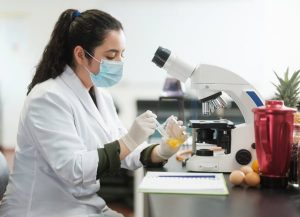 Stand out with a custom formulation or a unique product. Currently, we can add vitamins, CBD formulas and other options to our food rations, and Electrolytes to our water pouches.
SOS Food Lab will work with you to meet your specific product need and help you differentiate your product in the eyes of your customer.
Our lab is set up to meet rigorous government and agency regulations, and our innovative team will guide you through the process to get just the right product for you.
Products you'll be proud to call your own. Get the competitive edge you need with our private label program, including international languages and graphics
Food bar rations, water pouches and our thermal blanket can all be private labeled with your company logo, information and even custom messaging.
Take a look at some of our options below. Call us today to discuss.
72 hour water and food, universal
church 1, Japanese one, FHS 3600 Cinn