SOS Food Lab
125ML (4.2 oz.) Emergency Drinking Water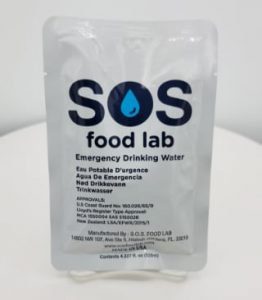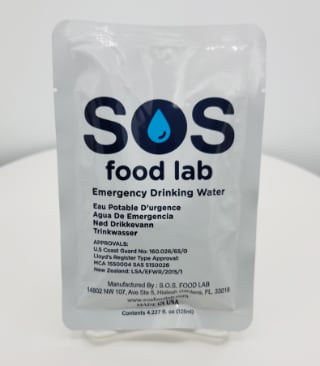 No water package on the market is more durable! When conditions are extreme, make sure you have hydration at hand with a reliable source of potable drinking water.
We're experts in the industry, known for our innovation, and can customize most of our products to meet your needs; including additives like CBD, Electrolytes, Vitamins and white label emergency food and water packaging.
Where to find our survival products