Boating can be fun and exciting to spend time with family and friends, but it's important to remember that safety should always come first. Whether you're a seasoned boater or a novice, following some basic safety rules to ensure a safe and enjoyable experience on the water is essential.
Wear a Life Jacket
Life jackets save lives. The US Coast Guard requires you to have a life jacket for every person on board, and it's essential to make sure everyone wears one.
Boats should have proper-sized life jackets to fit both adults and children, and they should be readily accessible in case of an emergency.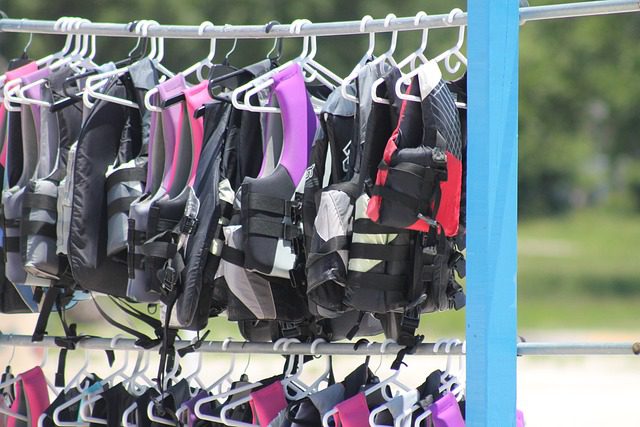 Follow Boating Rules and Regulations
The most significant contributor to boating accidents is boaters needing to follow the established waterway rules.
It's crucial to be aware of speed limits, no-wake zones, and right-of-way rules to avoid accidents on the water. It's also important to watch for other vessels, swimmers, and debris in the water.
Be Prepared for Emergencies
No matter how well-prepared you are, accidents can and do happen. Ensure you have all the necessary safety equipment, including life jackets, fire extinguishers, distress signals, first aid kits, and a tool kit.
It is always a good idea to have extra water, food, and medications ample enough for everyone on board in case you get stranded for an extended period far from shore. Did you know that SOS Food Lab emergency rations are USCG approved? Plus, they're easy to store and have a long, 5-year shelf life.
Additionally, you should ensure that all your safety equipment is current and in good condition. You may also carry additional safety gear, such as a personal locator beacon or a marine radio, to help you communicate in an emergency.
Stay Alert and Aware
When operating a boat, it's essential to stay alert and keep a watchful eye on your surroundings. Pay attention to other boaters, swimmers, and obstacles in the water, and avoid distracted or reckless driving.
It's also a good idea to ensure you're well-rested and not under the influence of alcohol or drugs. Fatigue and impairment can impair your ability to respond quickly in an emergency, so it's best to avoid them altogether.
Practice Proper Maintenance
Regular upkeep of your boat is essential to your safety and reliability. You should follow safe fueling practices and avoid overloading your boat with gear or passengers. Proper maintenance can keep you and your passengers safe while out on the water.
Boating can be fun, but it's essential to take safety seriously. These basic safety tips can ensure a safe and enjoyable experience for you and your passengers.