Maintaining good air safety in your home may not seem like a big deal, but OSHA disagrees, saying that poor air quality is the main reason for cumbersome symptoms. "Poor indoor air quality (IAQ) has been tied to symptoms like headaches, fatigue, trouble concentrating, and irritation of the eyes, nose, throat, and lungs." Sometimes, more severe health problems arise, such as asthma and cancer.
So, if air quality is so important, how can we improve it at home? The EPA says there are three things that we ultimately need to do to improve indoor air quality, including dealing with the source, addressing ventilation issues, and cleaning the air.
Finding and Repairing the Source Of Low Air Quality
Sourcing your air quality means identifying what is causing it to be poor. Afterward, air quality can be improved by either ridding it or containing it. For example, if a home has asbestos, which many older homes have, it can have the asbestos removed or included, depending on the asbestos levels. And fixing the gas level that a gas-burning stove omits is a standard method of addressing air quality in the house.
Though it is more expensive, changing or improving the conditions Of your home's ventilation will drastically improve air. These pollutants caused asthma and other breathing-type problems to either develop or worsen.
Many air safety products are available on the market, each designed for different needs. Some air safety products are designed for general use, while others are for specific purposes. General-use air safety products include air purifiers, air filters, and air fresheners. These products can improve air quality and remove airborne contaminants.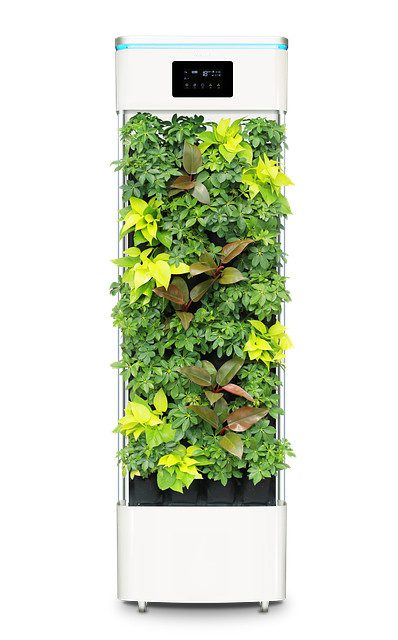 Specific-use air safety products include smoke detectors, carbon monoxide detectors, and fire extinguishers. These products are for use in specific areas or for particular purposes. For example, smoke detectors are typically used in bedrooms and living areas, while carbon monoxide detectors are in kitchens and laundry rooms. Fire extinguishers are in garages and workshop areas, which are areas with a higher risk of fires.
DIY Air Safety Ideas
If you want a natural solution to your air quality, there are also simple DIY solutions to improve air quality and safety. For example, some natural air purifiers include plants and essential oils. Plants can help to remove airborne contaminants from the air and improve the air quality in a room.
Essential oils are another natural way to improve air quality and safety. Some essential oils have antimicrobial properties that can help kill bacteria and viruses in the air. DIY air purifiers can also be made using various materials. For example, you can easily create a DIY air purifier with a coffee filter, mason jar, and rubber band.
Another DIY air safety solution is to create a natural air purifier by filling a bowl with fresh citrus fruits or placing a few drops of essential oil on a cotton ball and placing it in a small bowl. Both options will help improve your home's air quality and are much safer than chemical-based air fresheners or cleaners.
No matter what air safety solution you choose, it is essential to ensure that you are taking steps to improve the air quality in your home. Doing so will help you to breathe easier and improve your overall health.
Air Safety During an Emergency
During an emergency where air quality can diminish such as near a fire, after a hurricane, etc, you can use N95 masks to help protect yourself from smoke, ash and other pollutants. Keep these handy in your emergency kits! And of course, it's always important to keep food and water like SOS Food Lab water pouches and emergency rations on hand.