It might be fall now but it's the perfect time to plan for your winter camping trip! There are some real advantages to adventures outdoors during the cold weather time of the year. Most campers have abandoned the campgrounds, and the mosquitos are gone–two big pluses.
The colder weather does take some special expedition considerations. Campers should bring a fresh view of how they dress, eat, sleep, and travel in the cold–and sometimes the snow.
How to Dress for Wintertime Camping
By following the Boy Scout "three Ws" method of dressing in the cold, winter campers can be warm and comfortable for all their activities. The three Ws is a layering method of dressing.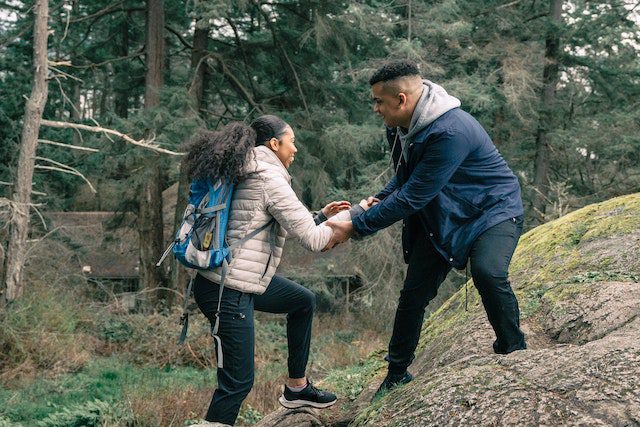 The first layer of clothing closest to your skin should be a wicking layer–like a cotton T-shirt. The second layer should be for warmth–like fleece pants and a wool shirt. The third layer should protect the camper from the wind–like a windbreaker and waterproof pants.
Campers can also keep their extremities comfortable by following this same strategy with hand and footwear. Cotton gloves and socks for the first layer, followed by wool gloves and socks, and finished with a weatherproof mitten and waterproof boot, will be a nice finish to the winter ensemble.
Meals and Snacks
Activities in the cold require a lot of calories from a camper's body. Just to stay warm, a person's body can expend up to 48% more calories. Active people who engage in cross-country skiing, snowshoeing, or hiking must be very conscientious of their meals and snacks.
The camper's process of keeping warm starts with what food they eat. Good choices might be coffee, tea, hot chocolate, a protein broth like chicken bouillon, or miso with noodles, and these foods are easily packed, transported, and prepared.
High-calorie, high-fat foods are great for keeping an active person's stamina strong. Macaroni and cheese and avocados can be very satisfying.
Proteins like salami and lunch meats keep very well, are transported easily, and are ready to eat for an energy-sustaining meal.
The best advice is to bring lots of snacks. Nuts, seeds, dried fruit, jerky, cookies, crackers, fruit bars, and peanut candies will keep the most ambitious person going.
New Millennium Energy bars are great to pack for your camping trips because they are designed for your body's caloric need–410 calories–in your pocket for whenever you need it.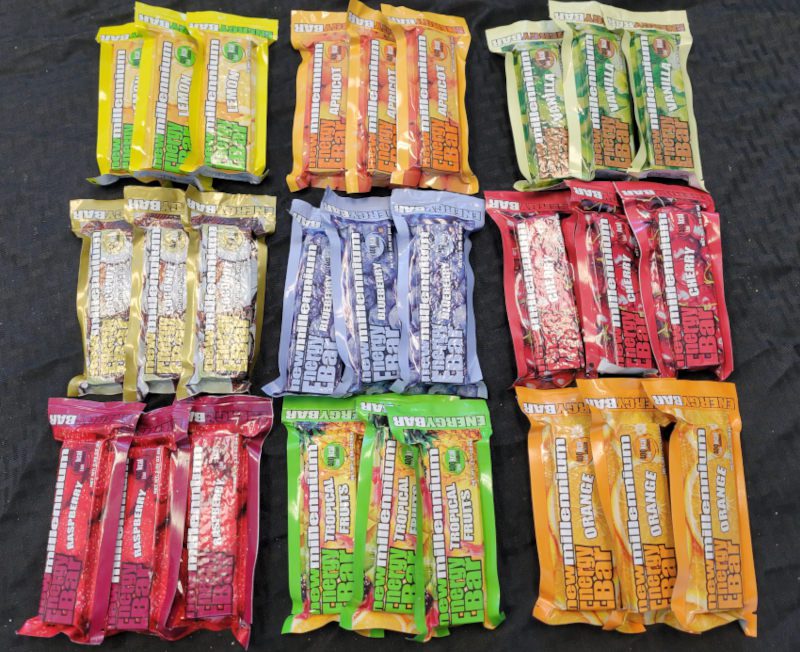 Sleeping
Sound sleep for the winter camper begins with the proper gear placed in the appropriate location. An outdoors person must choose a three- or four-season tent with sturdy poles and heavy fabric with enough room for the camper and gear.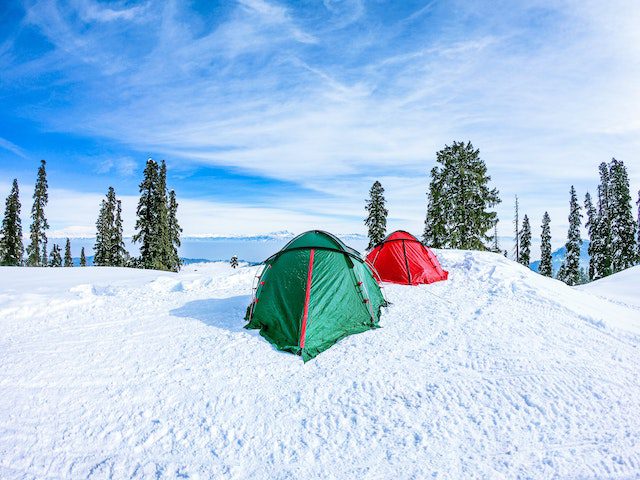 A good rule of thumb is to use a sleeping bag rated at least 10 degrees Fahrenheit colder than the lowest expected temperatures and a sleeping pad for a cushion and insulation from the wintry ground.
A wise camper will pitch their tent where it will get morning sun exposure to catch the first warming rays of the day. A tent guarded by a natural wind break like a hill or trees will help keep a more stable temperature.
Traveling (Safely)
Getting from one place to another can be challenging for the winter camper. Even if there isn't any snow, the conditions may be slick from mud, water, or ice. Drivers prepared for winter road conditions will ensure they will reach their destination, but they shouldn't forget to attach boot traction devices (crampons) to their backpacks.
For the more adventuring winter camper, bringing snowshoes, skis, and possibly a snowboard to carry equipment would be advantageous.
Anyone who ventures into the cold should be safety conscious and plan accordingly. Even the most experienced campers have been surprised by unexpected events. Researching and understanding the proper techniques and requirements the elements will present will bring the winter expedition home safely.
Camping during the winter months takes a little more planning and preparation than during the summer; however, the fresh, crisp air and the quiet stillness of the wilderness are a refreshing experience. It can be an adventure of a lifetime to participate in winter activities of the wildlife and gaze into the millions of stars on a clear winter night.